Built around or before the 1790s, likely by one of the Scottish families that settled Galway, Wyndbourne is a post-and-beam farmhouse filled with warmth, history and character. Over the past twenty years we have restored it, paying careful attention to 18th Century colors, antique furnishings, period hardware and architectural detail.
Wyndbourne features the peace of a rural location, a view that extends to Vermont's Green Mountains, Mount Greylock in Massachusetts and the New York Helderberg Hills, the beauty of lush English gardens and rooms filled with period art. During the summer you are welcome to enjoy the gardens and gnarly old apple orchard. In winter cozy up to a fireplace in the keeping room or kitchen. First and second floor libraries also provide visitors with places to socialize or relax in peace.
There is plenty of room to wander. Bring your telescope! Our back yard, with its high vantage point and rural location, offers a 360° view of star-filled skies, meteors and other heavenly phenomena! Bring your bicycle and explore the landscape on the back roads of Saratoga County or bring that stack of books you have been longing to read. Wyndbourne might be the perfect sanctuary where you can slow your pace, rest and refresh. Bring your binoculars! There is abundant and rich bird life right here on the hill.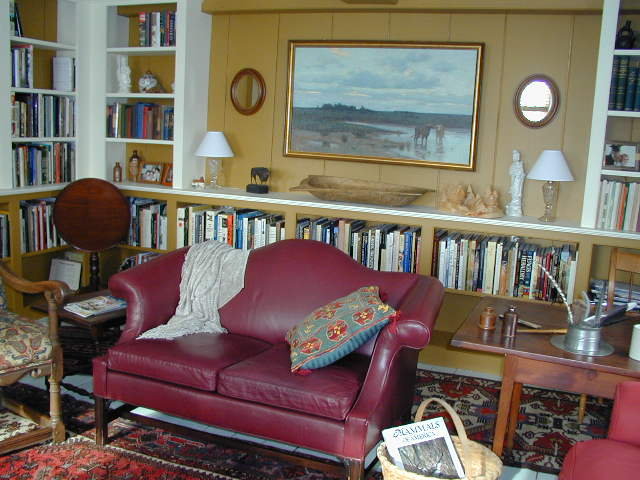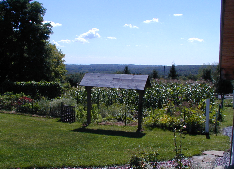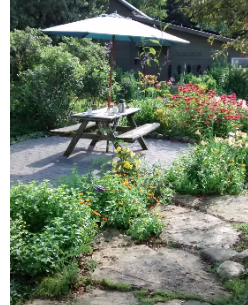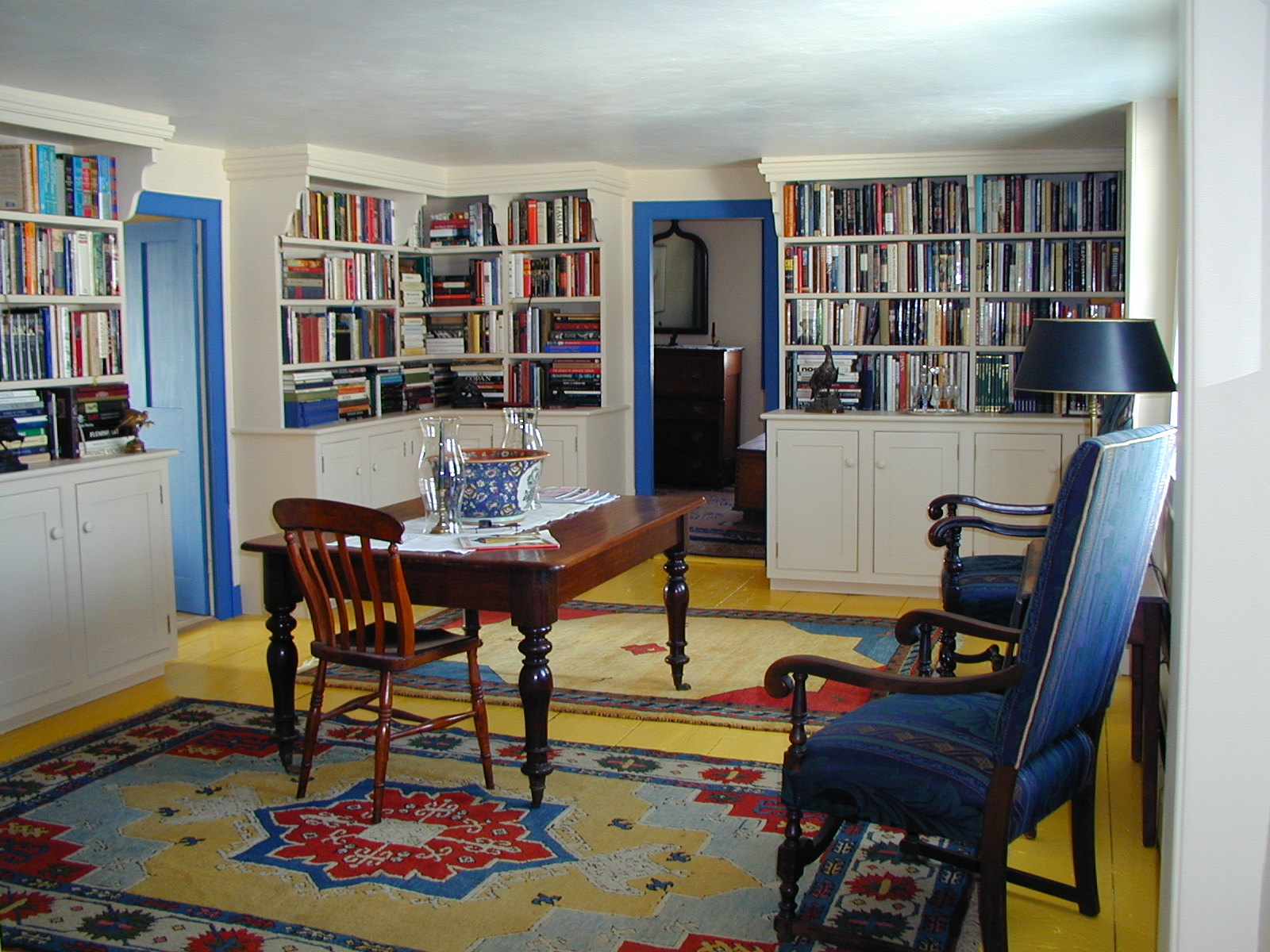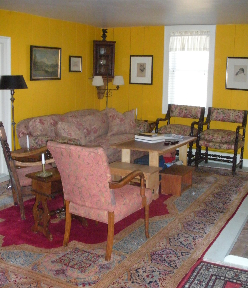 Looking east from the front porch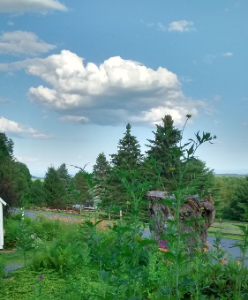 First floor library, with seating for eight, is a quiet and calm corner for reading or visiting.
Looking after our guests:
• Your comfort is our first priority
• We gladly meet special dietary needs
• Our focus on food is fresh and local
•We try to live lightly on the earth and ask our guests to be mindful in using water and electricity
• Wyndbourne is a non-smoking property
• Alfresco breakfasts can be enjoyed on the patio or front porch
•We are happy to make reservations for dinner in the area
Sothat you can be as social - or as solitary - as you like, we offer three common spaces and three sleeping rooms: a Queen bedroom with private bath; one twin bedroom and one double bedroom that share a bath. All are quiet and private and your sleep will benefit from peaceful country night sounds and, in winter, cozy down appointments.
First floor library and sitting room